Want to Help?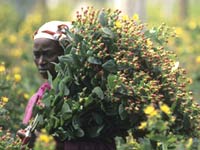 Fair Trade Barrie is looking for individuals who would like to participate in local events, handing our brochures, pouring cups of Fair Trade coffee and telling folks about the Fair Trade Program.
In addition we are always looking for new events to participate in and welcome invitations or assistance to participate in new events.
Some typical events that we regularly participate in:
Coffee demos at retail stores.
Coffee demos at the Library, Art Gallery, Georgian College Film Night.
Fair Trade seminars or workshops in high schools and college.
Presentations to church groups or service clubs.
For more information contact:
Bruce Morton:
Tel: 705-722-0141
Fax: 705-722-0762
Email: bmorton@icpcanada.com
Bob Jowett:
Tel: 705-792-4430
Email: cr_jowett@rogers.com