Upcoming Events
Friday April 28th, 2017: The Barrie Youth Advisory Council will host the Cosmic Coffee House at the MacLaren Art Centre, 6 to 9 PM, featuring live entertainment, costumes and crafts. Fair Trade Barrie will hand out Fair Trade treats including bananas courtesy of Equifruit Inc.
Saturday May 13th and Sunday May 14th, 2017: The Fair Trade Show, Enercare Centre, Exhibition Place, Toronto. This is a Toronto based consumer show dedicated to promoting equality, social justice, and environmental sustainability.
2010 Photo Gallery
January, Kit Kat goes Fair Trade in the UK
January 10th, Barrie Green Party, AGM
January 17th, World Religion Day, Barrie City Hall Rotunda
February 6th, Winterfest Pancake Breakfast, Central United Church, Sponsored by Van Houtte Coffee
February 16th, Bruce Morton gives Fair Trade talk to Kiwanis Club of Barrie, Golden K Chapter
March 20th, Barrie Free Methodist Church, Spring Into Action Meeting
March 21st, Costco Promotes Willaims Spartivent Fair Trade Coffee
March 28th, Huronia Symphony Concert, Sponsored by Hamley's
April 6th, Fair Trade Softdrinks at Winners
April 20th, Amnesty International Meeting, Barrie Public Library
April 22nd, Barrie Community Gardens, Official Opening
April 24th, MacLarern Art Centre, Fair Trade Day
May 8th, World Fair Trade Day, Zehrs Bayfield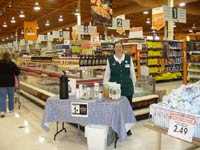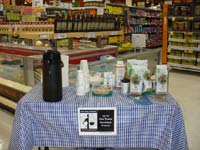 May 10th, 2010, The City of Barrie is officially declared a Fair Trade City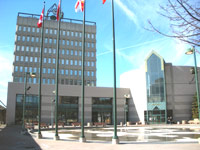 May 16th, Hamley's Tea & Coffee Co. Promotes Fair Trade Weeks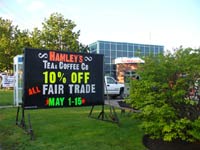 June 5th, BFTWG Celebrates Fair Trade Town Status at the annual Celebrate Barrie Event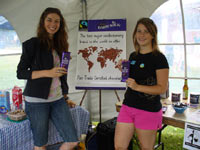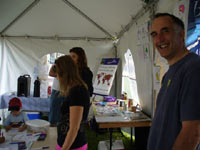 June 12th, ecoFest at Heritage Park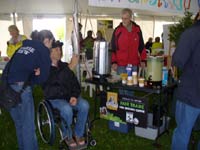 August 1st, Rotary Pancake Breakfast at Kempenfest, sponsored by Madison County Tea and Coffee Co.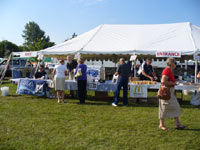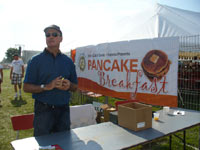 Oct. 2nd, Cookstown Library, Fair Trade Day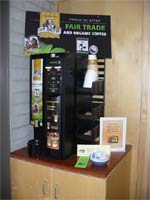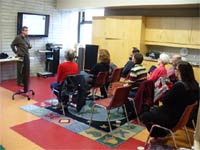 Nov. 7th, Huronia Symphony Concert, Sponsored by Hamley's Tea and Coffee Co.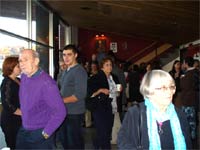 Nov. 27 & 28 th, St. Mary's Catholic Church, Gifts That Give Fair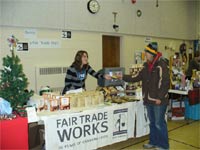 Dec. 6th, Presentation to the Hamilton Fair Trade Working Group at the Sky Dragon Cafe
Dec. 19th, Huronia Symphony Christmas Concert. Sponsored by Hamley's